The morning prayer on this day, the feast of the Guardian Angels, was prepared by the Province of Ireland. We sang: "Lady of angels, O Mary, teach me the way of your loving heart which ponders on God's word; teach me the way of your quiet mind which no trouble can disturb."
Sr. Pilucca spoke to us about different ways of listening. She distinguished four types of listening:
Downloading: this way of listening only confirms what you already know, like you choose what you want to download: "Yes, I know that already!"
Factual: this way of listening pays attention to facts and new information. You switch off your inner voice of judgement and let the information speak to you: "Ooh, look at that".
Empathy: while listening, you try to put yourself in the shoes of the other. We forget about our own agenda and begin to see how the world appears through someone else's eyes: "O yes, I know exactly how you feel." This way of listening is essential for intercultural communication.
Generative: while listening you feel that you are connected to something larger than yourself: "I can't express in words what I experience, but my whole being has slowed down. I feel quiet and more present and more my real self." By this way of living, prejudices can be changed into a new way of looking.
Following this, we listened to the Report of Sr. Angelie Giasih, the Provincial of the Indonesian Province. We heard that the Province with great openness has accepted the new structures in accordance with our New Constitutions and Directory. The sisters seem to have found a balance between contemplation and action. The ministries in their country give them many opportunities to spread our charism and spirituality and they even have a Junior Chevalier Group, which is promising for the future. They also work together with many groups, including the Associates. Their apostolates are still quite traditional, and therefore, there is a call to go to the peripheries, to work with the poor. Being the biggest Province of our Congregation, there is also the call to participate more in missions outside their own country.
After a discussion, for which we used the same method as yesterday, Sr. Beneteta Ioane, the Provincial of Kiribati gave her report. In line with the theme of this Conference, sowing seeds of life and hope in our  broken world, she told us how the Kiribati Sister in the Crisis Centre send abused women back to their families, away from their husbands. This is completely against their own culture and the sisters experience much opposition, but the Culture of Love is above all other cultures. It will be important for this Province to have a Child Protection Policy. Concerning Climate Change, the new Government of Kiribati is convinced that the islands will not sink, and they want the country to focus on adaptation and becoming more resistant to the effects of Climate Change. The support from our Sisters from the surrounding countries is heartwarming for our Kiribati Sisters.
Sr. Beneteta also presented the report of he APA meeting. This meeting consisted of two parts: the Conference about Climate Change and the regular meeting.
We concluded the morning with singing the song "Help us to sow Your Seeds, O Lord, of Love and Life and Hope. We want to show Your loving Heart in our broken world today", while the sisters of Australia, Indonesia and PNG and Kiribati planted their real seeds.
In the afternoon Sr.Florence de la Villion, Sacred Heart Sister and member of the UISG Migrants Project and Sr. Gabriella Bottani, Comboni Sister and coordinator of Tailita Kum, a in Rome-based international network of religious working to and human trafficking, came to tell us about their work. During the homily in the Eucharist Father Hans said that the key word of today's gospel was "the little ones". In our days the migrants and the trafficked persons, we heard about this afternoon, belong to those little ones . Father Hériault witnessed about Father Chevalier: "The poor knew Chevalier's charity and the kindness of his heart." Father Hans continued: In the reports that we have heard during these days, you showed to be true Daughters of Father Chevalier and that you are also trying to practice what Pope Francis teaches us that we have to go to the peripheries.
Jour 6
La prière du matin de ce jour, la fête des anges gardiens a été préparé par la province d'Irlande. Nous avons chanté: "Dame des anges, ô Marie, enseigne-moi le chemin de ton cœur d'amour, qui réfléchit sur la parole de Dieu; enseigne-moi le chemin de ton esprit tranquille qu'aucun problème ne peut déranger.
Sr. Pilucca nous a parlé de différentes manières d'écouter. Elle a distingué 4 types d'écoute:
Téléchargement: cette façon d'écouter confirme seulement ce que vous connaissez déjà, comme si vous choisissez ce que vous voulez télécharger: "Oui, je le sais déjà!"

Factuel: cette façon d'écouter fait attention aux faits et aux nouvelles informations. Vous laissez taire votre voix interne de jugements et laissez l'information vous parler: "Oh, regardez cela".

Empathie: tout en écoutant, vous essayez de vous mettre dans la peau de l'autre. Nous oublions notre propre programme et commençons à voir comment le monde apparaît à travers les yeux de quelqu'un d'autre: "Oh oui, je sais exactement comment vous vous sentez." Cette façon d'écouter est essentielle pour la communication interculturelle.

Génératif: en écoutant, vous sentez que vous êtes connecté à quelque chose de plus grand que vous: "Je ne peux pas exprimer en mots ce que j'éprouve, mais tout mon être a ralenti. Je me sens calme, plus présent et plus en mon vrai moi." Par cette façon de vivre, les préjugés peuvent être transformés en une nouvelle façon de regarder.
Après cela, nous avons écouté le rapport de Sœur Angelie Giasih, Provinciale de la Province indonésienne. Nous avons entendu dire que la Province avec une grande ouverture a accepté les nouvelles structures conformément à nos Nouvelles Constitutions et Règlement. Les sœurs semblent avoir trouvé un équilibre entre la contemplation et l'action. Les ministères de leur pays leur offrent de nombreuses possibilités de répandre notre charisme et notre spiritualité et elles ont même un groupe Chevalier junior, ce qui est une promesse pour l'avenir. Elles travaillent également avec de nombreux groupes, y compris les Associés. Leurs apostolats sont encore assez traditionnels et, par conséquent, elles sont appelées à la périphérie pour travailler avec les pauvres. Étant la plus grande Province de notre Congrégation, il y a aussi l'appel à participer davantage aux missions à l'extérieur de leur propre pays.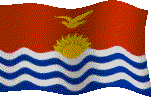 Après une discussion, pour laquelle nous avons utilisé la même méthode qu'hier, Sr. Beneteta Ioane, la Provinciale de Kiribati a donné son rapport. Dans le cadre du thème de cette conférence, semer des semences de vie et d'espérance dans notre monde brisé, elle nous a expliqué comment les sœurs de Kiribati travaillent dans le centre de crise et renvoient parfois les femmes victimes de violence dans leurs familles, loin de leurs maris. Ceci est totalement contraire à leur propre culture et les sœurs ont connu beaucoup d'opposition, mais la Culture d'Amour est au-dessus de toutes les autres cultures. Il sera important que cette Province ait une politique de protection de l'enfance.En ce qui concerne le changement climatique, le nouveau gouvernement de Kiribati est convaincu que les îles ne vont pas couler et veule que le pays se concentre sur l'adaptation et devienne plus résistant aux effets du changement climatique. C'était réconfortant, le soutien de nos sœurs des pays environnants.
Sr. Beneteta a aussi présenté le rapport de la réunion APA. Cette réunion se composait de deux parties: la Conférence sur le changement climatique et la réunion ordinaire.
Nous avons terminé le matin chantant  "Aide nous à jeter tes semences d'amour, de vie et d'espérance. Dans notre monde brisé aujourd'hui, nous voulons montrer ton Cœur", pendant que les soeurs des Provences Australie, Papouasie-Nouvelle-Guinée et Indonésie et Kiribati ont semés les semences.
Dans l'après-midi, Sr. Florence de la Villion, Religieuse du Sacré Coeur et membre du Projet Migrant de l'UISG et Sr. Gabriella Bottani, sœur Combonienne et coordinatrice de Tailita Kum, un réseau international de vie consacrée contre la traite de personnes basé à Rome, sont venues nous parler de leur travail. Au cours de l'homélie dans l'Eucharistie, le père Hans a déclaré que le mot clé de l'évangile d'aujourd'hui était «les petits». Les migrants et les personnes maltraitées sont les petits de notre temps que nous avons entendu cette après-midi. Le père Hériault a rendu ce témoignage du père Chevalier: «Les pauvres connaissaient la charité de Chevalier et la gentillesse de son cœur.» Le Père Hans a poursuivi: dans les rapports que nous avons entendus ces jours-ci, vous avez montré que vous êtes des vraies Filles du Père Chevalier et vous essayez également de pratiquer ce que le Pape François nous enseigne qu'il faut aller dans les périphéries.