Today, Sunday 02 April 2023, Sr. Madeleine, Sr. Fabilene and Sr. Eufrasia celebrated Palm Sunday in Basilica of St. Peter's at the Vatican. Mass started at 10 am, but they went to there about 06.20 am. There they met 5 sisters HSMCJ founded by Sr M de Jesu and separated from the Daughters many years ago. The sisters were happy to meet and, while queueing to enter the Square, they joined with them to pray the Rosary. Sr. Fabilene and Sr. Eufrasia were very happy because this was the first time for them to celebrate Palm Sunday in the Vatican, at Mass celebrated by Pope Francis.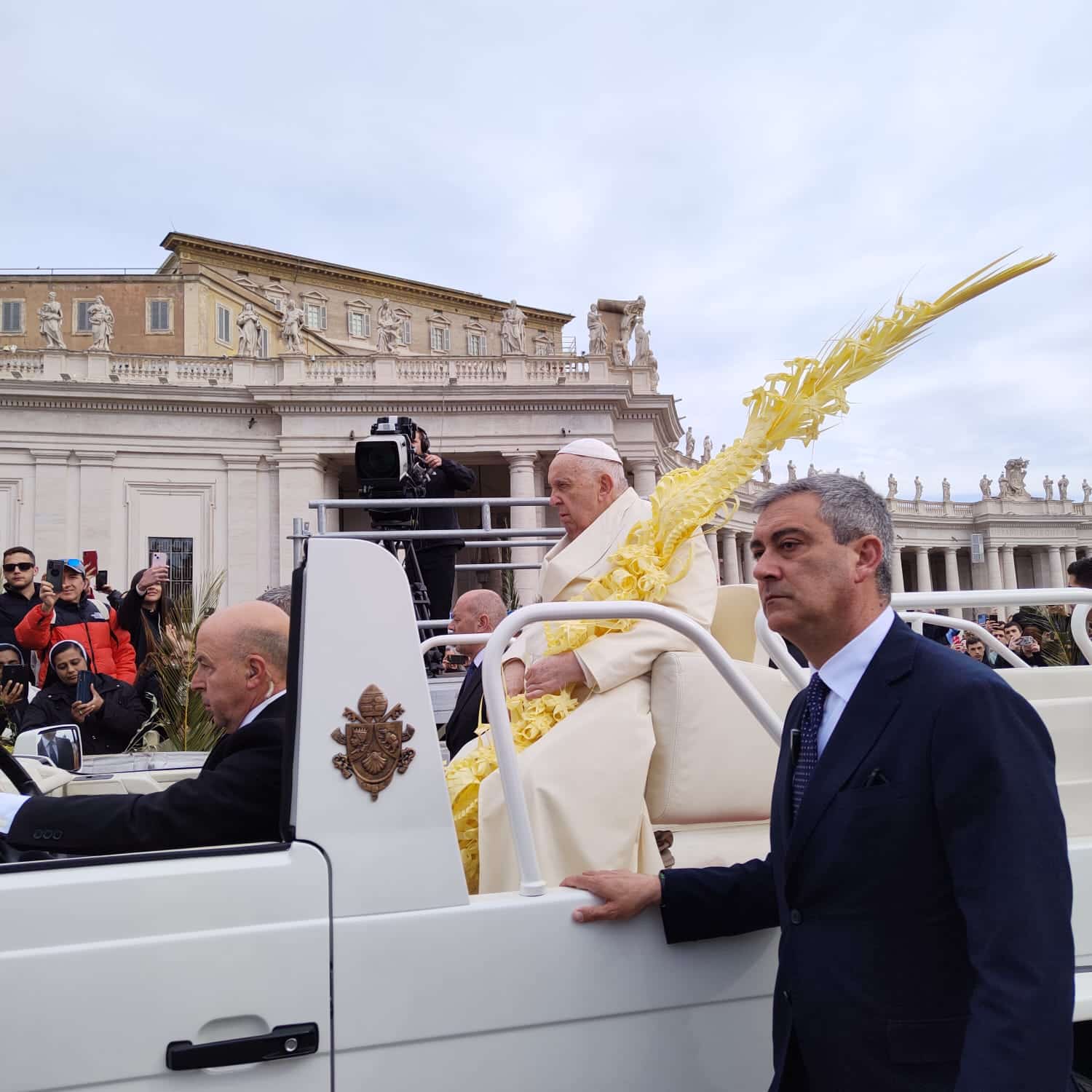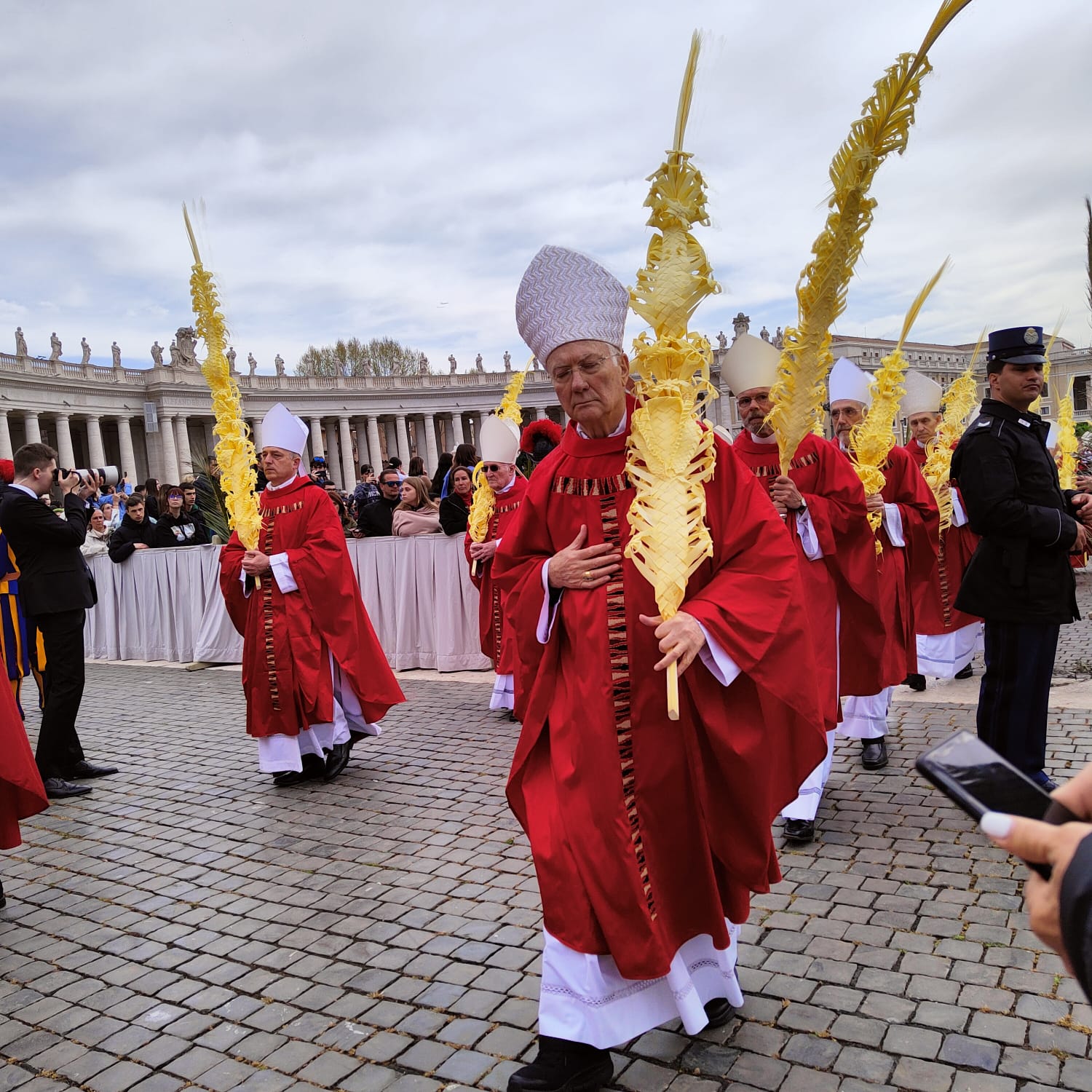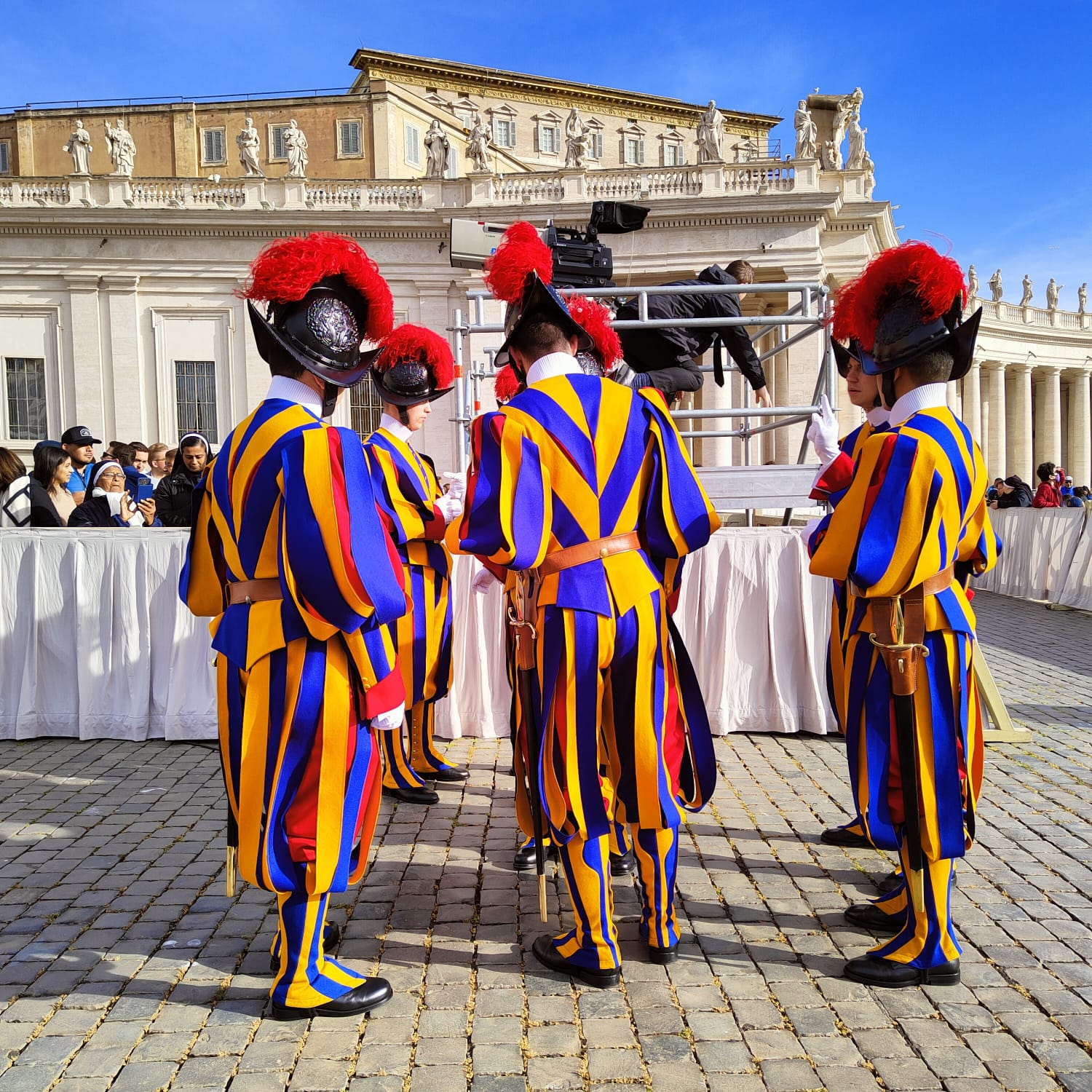 Dressed in his royal white robes, Pope Francis presided over Mass in St. Peter's Square. Tens of thousands of people seemed to crowd the square and surrounding streets. The pope was seated on a c
hair under a canopy that had been erected in the Square.
"Let us unite ourselves with this movement with our prayers, which will be even more intense during the days of Holy Week," said the Holy Father.
As Holy Week begins, the Pope invited everyone to live this time as taught by the traditions of God's people who are holy and faithful to humanity, which means accompanying the Lord Jesus with faith and love.
He invited everyone to learn from the Mother, the Virgin
Mary, who followed with closeness to her Son Jesus, one soul with Him.
"May Our Lady help us to stay close to Jesus, to be prese
nt among people who are suffering, excluded, abandoned. I wish everyone a good journey towards Easter!" said the Pope