The morning prayer was prepared by Sr. Madeleine Ngoy of the Generalate.
After the prayer Sr. Merle and Sr. Lies shared their impressions of the third international lay meeting, which was held from 17 to 26 July 2017 in Sao Paulo, Brazil. The theme was: "Our mission, a spirituality without borders." The meeting had three aims: encounter, formation and organization.
We were able to  learn a lot from our Associates and in fact we used their method of "Evaluating with the Hand" for the Conference evaluation that followed the sharing of Sr. Lies and Sr. Merle.
After this, it was time for Sr. Marife to officially close this meeting.  In her closing address she said: We have sincerely tried to listen to God's voice speaking to us in the depths of our hearts, through one another, and through the tragedy humanity is facing today; we have engaged ourselves in honest and difficult conversations; We have created a safe space for us to speak our truth; and we have accepted the call to continue moving forward, not only sowing seeds of hope but also being missionaries of hope. In short, we have truly worked hard! As a result, we may be feeling tired and exhausted. "Yet the drive to go forth and give, to go out from ourselves, to keep pressing forward in our sowing of the good seed remains ever present." (Evangelii Gaudium 21)  We can only co-create, with God, a future full of hope if we do it together. Let us continue to hold each part of our congregation as "us."  Fr. Jules, in his last will and testament, exhorted us to live in mutual charity and to be very united: "Let the bonds of the greatest charity always exist among you."  As we end this conference, I believe the most important seed we have nurtured is "God's seed in us." In these past days, God the gardener has been sowing seeds of hope in our hearts. Meister Ekchart writes, "God's seed is in us, if it were tended by a good, wise, industrious gardener, it would then flourish all the better and would grow up to God's own nature…"  Let us now go forth and use our "authority and power" at the service of our mission: May the Sacred Heart of Jesus be everywhere loved!
This closing address was followed by thanks to each one for their contribution and support.
At 11.00 am we had our closing mass. We celebrated with thankful hearts in many languages and cultures. Father Hans said that he had quoted both Fr Chevalier and Pope Francis a number of times in his homilies during this conference, because Father Hans sees the Pope as really living the core values of the Spirituality of the Heart.  Father Hans asked God to bless each one of us, as we return to our own countries to be missionaries of hope in our broken world. 
We ended with a delicious Italian meal consisting of many courses and ending with gelato!!
Thanks to everybody who prayed for us and followed us on this site! Thanks for all the support!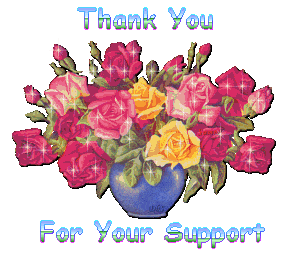 Jour 14
La prière du matin a été préparée par Sœur Madeleine Ngoy du Généralat. Après la prière, Sr Merle et Sr Lies ont partagé leur impression de la troisième réunion internationale des laïcs qui s'est tenue du 17 au 26 juillet 2017 à Sao Paulo au Brésil. Le thème était: "Notre mission, une spiritualité sans frontières". La rencontre avait trois objectifs: la rencontre, la formation et l'organisation.
Nous pouvons apprendre beaucoup de nos Associés, car dans cette conférence, nous avons utilisé leur méthode "d'évaluer avec la main" pour notre évaluation qui a suivi après le partage de Sr. Lies et de Sr. Merle.
Après tout cela, il était temps pour Sr. Marife de clôturer officiellement cette conférence. Dans son discours de clôture, elle a dit: " Nous avons sincèrement essayé d'écouter la voix de Dieu qui nous parle dans les profondeurs de nos cœurs, les unes par les autres, et dans la tragédie que l'humanité affronte aujourd'hui ; nous nous sommes engagées dans des échanges honnêtes et difficiles, nous avons créé un espace sûr pour que nous puissions dire nos vérités ; et nous avons accepté l'appel à continuer à avancer, non seulement à semer des semences d'espérance, mais aussi à être des missionnaires de l'espérance. En bref, nous avons travaillé vraiment dur! En conséquence, nous pouvons nous sentir fatiguées et épuisées. "Mais elle (cette joie) a toujours la dynamique de l'exode et du don, du fait de sortir de soi, de marcher et de semer toujours de nouveau, toujours plus loin." (Evangelii Gaudium 21) Nous pouvons seulement cocréer, avec Dieu, un avenir plein d'espérance si nous le faisons ensemble. Continuons de prendre chaque secteur de notre congrégation comme "nôtre."  Le Père Jules, dans son dernier testament, nous a exhortées à vivre dans la charité mutuelle et à être très unies:  "Que les liens de la plus grande charité existent toujours parmi vous." En terminant cette conférence, je crois que la semence la plus importante que nous ayons nourrie est "la semence de Dieu en nous. " En ces derniers jours, Dieu le jardinier a semé des graines d'espérance dans nos cœurs. Meister Eckhart a écrit: "La semence de Dieu est en nous, si elle était entretenue par un bon jardinier sage et industrieux, elle fleurirait alors d'autant mieux et grandirait jusqu'à la nature de Dieu …"  Maintenant, allons de l'avant et usons de notre "autorité et notre pouvoir" au service de notre mission : Aimé soit partout le Sacré-Cœur de Jésus !
Ce discours de clôture a été suivie des remerciements des tous pour leur contribution et leur soutien.
À 11 heures, nous avons eu notre messe de clôture. Nous avons célébré avec un cœur reconnaissant dans de nombreuses langues et cultures.Le père Hans a dit que dans ses homélies au cours de cette conférence, il avait cité plusieurs fois non seulement notre fondateur, mais aussi le pape François parce que selon le père Hans le Pape vive les valeurs fondamentales de la spiritualité du cœur.   Le père Hans a demandé à Dieu de bénir chacune de nous, alors que nous retournons dans nos pays pour être des missionnaires d'espérance dans notre monde brisé.
Nous avons terminé avec un délicieux repas italien composé de nombreux cours et se terminant par "un gelato" !!
Un grand merci à tous ceux qui ont prié pour nous et qui nous ont suivis sur ce site! Merci pour tout le soutien!